Monday's episode of Lie to Me guest stars Annette O'Toole of Smallville fame and Jim Beaver from Supernatural.

If you have any connections in those fandoms or know someone who does please spread the word.



Lie

to

me

*
MON

9/8c

on
FOX


Personally I feel like if I weren't depressed then my mom should worry.

First my brother dies. Unexpectedly. with no chance to say goodbye or anything. He was 14, I was 16 and for a little while my parents were so distraught that I had to step up and help them.
After that, of course, all my friends payed more attention to me, invited me to things, talked to me more often. But after a year it was like they were done helping me get over my brother. A few of them didn't pull away but the majority did. I don't blame them, life goes on and people go their separate ways.

Now all but two of my friends are either away at college, near or far doesn't matter because they're busy and have made new friends and relationships that I'm not a part of, or they're working full time and in the case of my best friend working and living waaaaay too far away to see her that often.
The two friends that don't fall into those categories I only see once a week usually. We might talk a little during the week but they have lots of other things going on and don't have that much time to keep up with everyone. Which I understand.

So I'm brother-less, for all intents and purposes friend-less, in the awkward years where my parents can't tell me what to do exactly but I still live under their roof, looking for a full time job which feels impossible, and wanting to go to school but not having the drive to do it (which is probably the slight depression getting to me)
Oh yeah, I also told the guy who liked me and wanted to date me that I don't like him that way and now still have to see him every week.

Sometimes I just can't take it anymore. I don't want to snap at people or I feel like punching something so, I hole up in my room and watch tv shows or read fanfiction and try and forget about all the crap.

thoughts? concerns? whatever.
First of all, I think everyone is at least a little depressed. No one has a perfect life and can say they never have anything to be sad or depressed over something. No one.


Dad answered the phone
WE DON'T WANT TO VOTE FOR YOU
and hung up.

lol
My family is very Republican/conservative and for some reason when we were all sitting down for dinner we got a call from Oregon Democrats
If I were in charge of advertising, well first of all there would be more of it, and second of all, it would involve more Kelli Williams.
Wallpapers (1280x800)
+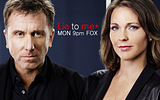 These are meant to be spread around but please credit me (it took hours of ~magic~ to get them standing next to each other)
If you leave a link in the comments to where you reposted something I WILL LOVE YOU FOREVER and probably make you something out of gratitude.
If you would like to make a request (icon, wallpaper, banner, whatever) leave me a comment.
| | | | | |
| --- | --- | --- | --- | --- |
| | Twitter | Tumblr | Livejournal | FF.net |
| Kelsey | holdmyheart | bevfank and heckyeskelliwilliams | | |
| Pineapple | green_plastic | notapineapple | | |
| | gwassh0ppa | | | |
| Ivona | _fallen_one_ | fide-et-amore | | |
| Lisa | LisaVS49 | lisavs49 | | |
| Maggie | tomellie09 | tomellie | | |
| El | theonlyxception | purpledaisybug | | |
| Victoria | __victoria__ | --victoria—and gillianfosterfashion | | |
| Hell | Heleenisawesome | kinkbycandelight | | |
| Kathryn | kyasurin_chan | kyasurin-chan | | |
| Kayleigh | HBCandBonesFan | KayleighlovesBones | | |
| Photons | PhotonsBeFree | PhotonsBeFree and calsninjamonkeyphone | | |
| Sabine or Sab | sab_the_cat | les-fleurs-du-mal | | |
| Kim | 3rdrocker | LightmanGroupie3rdrocker | | |
| Bri | Brikachu | | | |
| Run by Pineapple & Kelsey | CAPSLOCK_LIES | capslocklies | | |
| Sandy | SassyCop | sassycop | | |
| Kate | Special_K_5 | specialk5 | | |
| Cathy | kidder1969 | kidder1969 | | |
| Em | emd4v15 | emd4v15 | | |
| Maura | Maura3 | maura3 | | |
| Annie | dashedtobits | everybodysayshit | | |
| Stacey | Stacey3088 | stacey3088 | | |
If you're not on here leave a comment with your details and I'll add you.
If I'm missing something, misspelled something, you changed your name whatever. Let me know.



It's that time again! Season 2 is officially over and we have a little bit of a wait for season 3. How ever will you pass the time?
BY REWATCHING SEASON 2 OF COURSE
If you're new to the #ltmrewatch scene, here's how it goes down. Every Sunday from now until season 3 starts we will gather via internet, en masse, to watch not one but TWO episodes of Lie to me*. Basically your calendar should look like this-
Sounds easy right? Well you'd think so.
See in order for this to be fun we sort of all have to start watching at the same time. As you will soon discover, timezones are the bane of our fandom existence.
The first episode will start at exactly 2pm pacific time and the second episode will start at 3pm pacific time
.
FIGURE OUT WHAT THAT MEANS TO YOU
Last time we did this I put the kibosh on skype because it got waaaay crazy. So, if you're on twitter follow @holdmypineapple specifically for #ltmrewatch updates. Follow me (@holdmyheart) and I'll tell you who the cool people are. AND do a search for #ltmrewatch to see what's happening.
If you're
not
on twitter I will be posting a discussion thread on
lietome_tv
(but twitter's more fun)
Remember how things aired out of order? We're going to watch in the proper order.
Here have some pretty.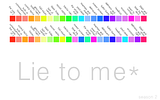 September
19 – 2pm pst Fold Equity, 3pm pst Lack of Candor COUNTDOWN
26 – 2pm pst Black Friday, 3pm pst Secret Santa
October
3 – 2pm pst Tractor Man, 3pm pst The Whole Truth
10 – 2pm pst Pied Piper, 3pm pst Teachers & Pupils
17 – 2pm pst Delinquent, 3pm pst Sweet Sixteen
24 – 2pm pst Bullet Bump, 3m pst Darkness & Light
31 – 2pm pst Headlock, 3pm pst Exposed
November
7 – 2pm pst React to Contact, 3pm pst Beat the Devil
8 – (time yet to be determined) Black & White

Any questions or if you need the episodes just leave me a comment or send me a message. =)

Je suis
scullyistxf , and I'm allllll up in Kelsey's LJ with a ~guest appearance,~ y'all.
She and I both took notes on the signed LTM scripts that we won (her "Sweet Sixteen" notes are in
this entry
), and she's posting my notes here on her LJ. More people come to this journal for Lie to Me information, anyway. And if you don't, then you should!
Do not repost these notes anywhere without asking for either my or Kelsey's permission.
If you do, then we'll know. AND WE WILL GO NINJA!FOSTER ON YOUR ANONYMOUS INTERNET ASS. Don't tempt us. We've done it before. :)
I tried to make everything as clear as possible, so let me know if you need any clarification.
These are my comments.
Enjoy. :)
(
2x16 [written as 2x14], Delinquent.
Collapse
)
Hiiiiiiii.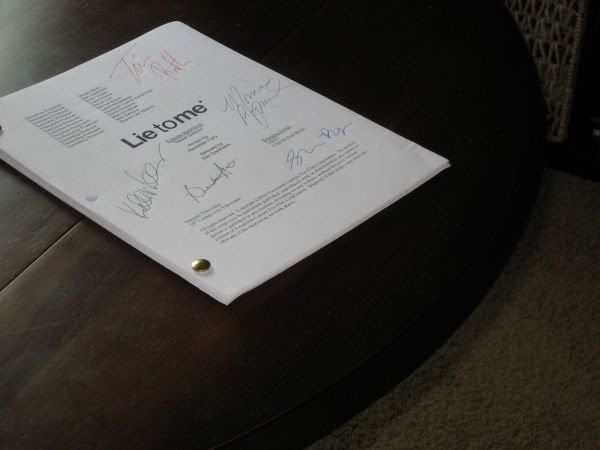 Season 2 Episode Sweet Sixteen (originally 15, aired 12)
Comments in red are my own.
[flashback]
Back then Foster wore her hair in a ponytail and always changed
out of her heels into clogs in her own office.
[mystery solved, the clog thing was in the script.]
FOSTER
Dr. Lightman
LIGHTMAN
Cal. Please -- if your job is to discredit me, let's at least
do away with all the "Doctor" hypocrisy.
Presenting him with her beautiful face to read.
Close and personal. Her beauty gives him pause...
[further proof that the writing staff have a crush on Kelli Williams]
PAGE 10
Emily enters... To Lightman and Foster's relief.
PAGE 15
A framed CHILD'S PAINTING OF A ROCKET SHIP -- "I love you, from Zack."...
PAGE 17
LIGHTMAN
You have children?
Her raw nerve -- no kids. Lightman clocks that.
FOSTER
Zack's a boy I know in the inner city.
PAGE 23
(to Emily)
LIGHTMAN
See, here's how it goes -- if you didn't love me so much,
you'd be able to read me better.
PAGE 27
LIGHTMAN
Whatever you're hiding from me, Gillian, I forgive you.
FOSTER
I don't need your forgiveness for anything.
LIGHTMAN
You still haven't denied you're hiding something from me.
FOSTER
I thought you said I was your blind spot. (beat)
Did Doyle kill Andrews?
LIGHTMAN
So you still won't answer my question.
FOSTER
You mean your accusation. (beat)
I've never hidden anything from you, Cal. Let it go.
Beat. He nods. Agreeing, for now.
LIGHTMAN
Ask Doyle about Andrews yourself.
(off her look)
Go on. I always value your opinion.
Scene 30 omitted
[what would have been in between their talk and going into the cube?]
Scene 31 [Lightman and Foster enter cube, talk to Doyle]
PAGE 30
Lightman grabs Foster, smothering her flat on the sidewalk...
Lightman lies on top of Foster.
PAGE 31
Lightman, still on top of Foster, face blank, lost in thought.
[flashback]
Foster filing notes in her cabinet. Listening to Thelonious Monk LOUD.
Lightman enters. She turns the music off.
PAGE 32
LIGHTMAN
Did I tell you I don't go much for therapy.
FOSTER
You don't say.
PAGE 33
LIGHTMAN
Can you put that music back on?
She nods. Puts Monk back on. Lightman thinks.
PAGE 34
LIGHTMAN
You're going to have to trust me now.
DOYLE
How do I know I can?
FOSTER
This is personal to him. I say that as a psychologist.,
with knowledge of his state of mind surrounding this whole
issue, not just as his friend.

DOYLE
You two are quite the pair. You know that?

PAGE 44
FINCH/JOGGER
Send my best to Dr. Foster. Gillian.

That hits Lightman harder than any punch.

PAGE 47
LIGHTMAN
Can I ask you a question now?
How much did you make here? Do you think you can do better?
Because I know I can. And I'm not just talking money.

Off her look.

PAGE 48
FOSTER
Depends on the lie.

Lightman can't do a bloody thing about the thinnest of
smiles that comes out to play on his battered face.

A relief tear rolls down Foster's cheek.
[no hug!]
kyasurin_chan
* reply to this post with the word CHEESECAKE and I will pick
six
of your icons.
* make a post (including this info) and talk about the icons I chose.
* other people can then comment to you and make their own posts.
* this will create a never ending cycle of icon glee.
~~~~ These 3 guys on Castle never fail to make me laugh, especially when they do something in unison. If anyone can find an animated icon of Castle and Esposito doing the "I own a boat!" thing I will love you forever.
~~~~ Tyra Banks wants to make you think that she's solving the worlds problems one "troubled" pretty person at a time but really she just likes any excuse to tell a story about herself.

~~~~ This is a quote from Psych, the episode 'Lassie did a bad, bad thing'. Part of the quote is in this vid
(http://www.youtube.com/watch?v=taJbiMb32dI) Something about the way they say it makes me laugh
every
time
.
~~~~ I'm a bit of a nerd so this icon amuses me greatly. I mean look at it!

~~~~ This is from the HBO miniseries Band of Brothers. I'm usually not a "war movie" type of person but my parents said that it was good AND THEY WERE RIGHT! Everyone should watch the miniseries so I can makes jokes about being in a dell. Go. right now. I'll wait for you to watch and be right here when you're done.

~~~~ Another psych icon this one is a clip from 'Talk Derby to Me'. Juliet goes undercover on a roller derby team and gets a little bit too into it and sort of hurt someone BUT ~was totally justified~
~~~
This was fun! Reply and I'll give you 6 icons to talk about at your journal. Also feel free to ask about my other icons, there have got to be more of mine that you're all curious about.
Snagged from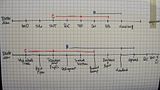 (click for full size)
The top is the order that episodes have aired and the bottom is the way the episodes
should have
aired.
Red line is Clara and blue line is Burns.
Just look at the time lines for a while. Trippy right?
Since we don't know when Exposed will air it's not on the top list but it's the episode they had reshoots for so I don't know if that will delay it more or what.
First of all. Now that we've seen Delinquent, Sweet Sixteen and Bullet Bump I have to say my brain cannot compute that those 3 should have been all together. Can you imagine what it would have been like if the episodes aired in the correct order?!?!?!
It's weird to think that Gill was presumably dating Burns during Sweet Sixteen and Bullet Bump.
Second of all... actually I don't remember what my second of all was. dagnabit.
I'm really surprised no one else has mentioned this